The Air Fryer provides you and your family with healthy and delicious meals with little or no oil, just hot air. Thanks to Air Fryer technology, it is now very easy to reach low-fat flavors that will make both you and your family happy! You can come across many models and brands.
We have listed the points you should pay attention to before buying an Air Fryer. It will undoubtedly be your bedside guide when purchasing an air fryer.
What is the Working Principle of Air Fryers?
The Air Fryer heats the air quickly. A high-powered fan forces hot air into the fryer basket, creating a rapid circulating heat flow. The food passes through a special pattern inside the frying basket to create a vortex flow. The heat flow not only touches the surface of the food 360° from all directions, but can quickly remove the steam created when the food is heated.
Why should you buy an air fryer?
You can eat food with a golden, crunchy layer, fried appearance and flavor by buying an air fryer! You can cook your meals in a short time with very little oil. It's not limited to just that. There are several functions of air fryers; air fring, roasting, broiling, baking, reheating and dehydrating. Thus, you can get different flavors with air fryers. Be sure, the results you get when you use it will surprise you!
The most preferred air fryers in recipes:
COSORI Air Fryer (Top 1 on Amazon Best Seller)
Ninja Air Fryer (Top 2 on Amazon Best Seller)
GoWISE USA Air Fryer (Top 6 on Amazon Best Seller)
Instant Vortex 6 Quart Air Fryer (Top 8 on Amazon Best Seller)
Instant Vortex Plus 6-in-1 Air Fryer (Top 13 on Amazon Best Seller)
Test phase
To determine the best air fries we tested them. But we're not just testing. At the same time, we analyzed the user comments and experiences. Then we compiled a short information, plus and minus aspects for you.
#1 COSORI Air Fryer
We put frozen corn in the basket to observe how it defrosts frozen food. We sprayed olive oil on it evenly and pressed the button. After the process was completed, the corn came out very crispy. It's really impressive how it goes from frozen to crispy in a matter of minutes. By the way, one of the important features that distinguishes COSORI Air Fryer from others is that it comes with a recipe book of 100 recipes. Yes, we can find recipes everywhere, but to be honest, it's a naive idea!
Why we love it:
The shake alarm hints at when to turn the basket
More food fits with the square basket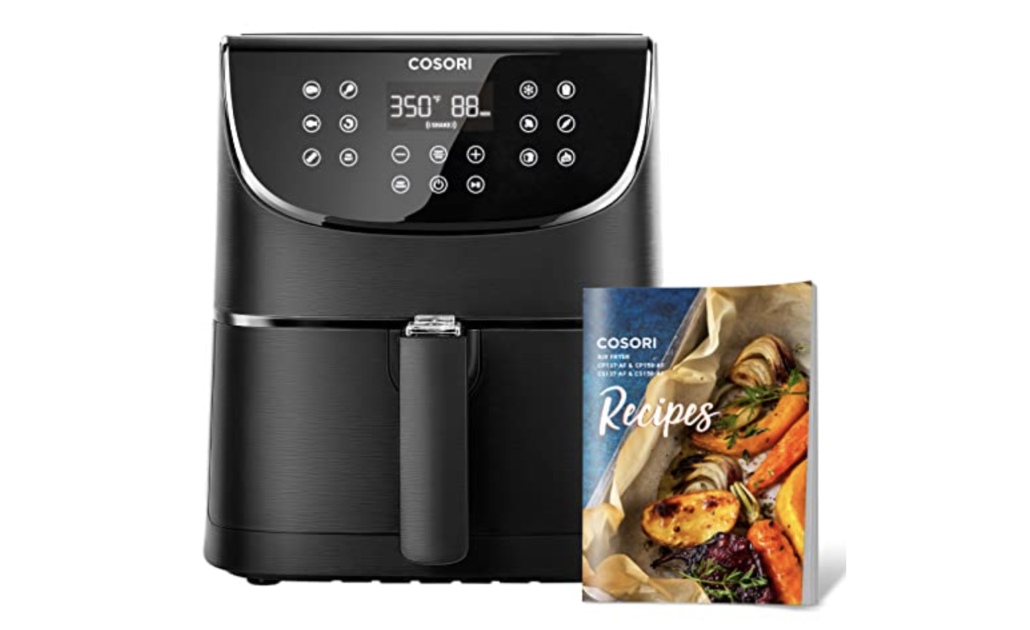 #2 Ninja Air Fryer
We roasted brussels sprouts with Ninja Air Fryer in less oil. It was crispier and definitely more aromatic than roasted in the oven. While doing these, the smell caught our attention the most. Normally, when brussels sprouts are roasted in the oven, there is a smell in the house. Even though we roasted brussels sprouts with Ninja Air Fryer, there was no smell in the house.
Why we love it:
4-in-1: Air fry, roast, dehydrate, reheat
The preheating time is 3 minutes. So it faster than the oven
4-quart basket holds 2lbs of french fries
Take note:
When removing the basket, there is no automatic pause
The basket is shaped like a circle. A square basket design would be more practical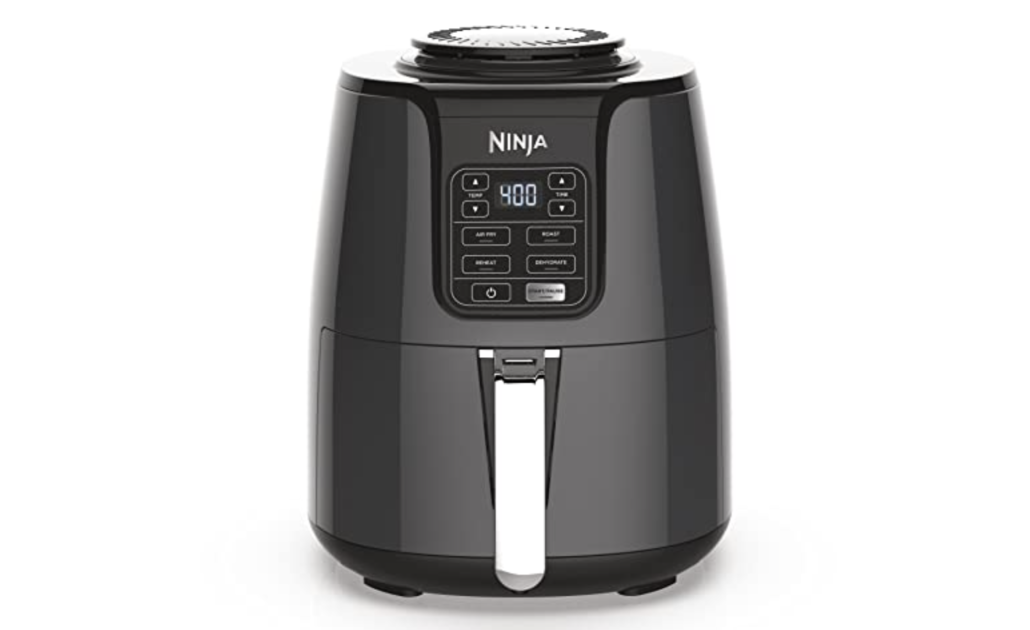 #6 GoWISE USA Air Fryer
We cooked fish and seafood with the GoWISE USA Air Fryer. Just a few minutes later, our meal was ready. We just added one tbsp butter fish and the seafood were crispy and excellent in taste. The directions and the control panel are simple to understand. Cleaning up is simple and quick. I waited for it to cool down and hand washed it. Our favorite thing about GoWISE USA Air Fryer is that it's programmed to cook 8 different foods. You can cook fries/chips, pork, chicken, steak, shrimp, cake, fish and pizza. Excellent! By the way, a recipe book with 50 recipes comes as a gift with this air fryer.
Why we love it:
8 pre-programmed cooking modes help you cook your meals fast and easily
The digital LCD touch-screen makes operating simple
Take note:
It's possible that the teflon coating will peel offpractical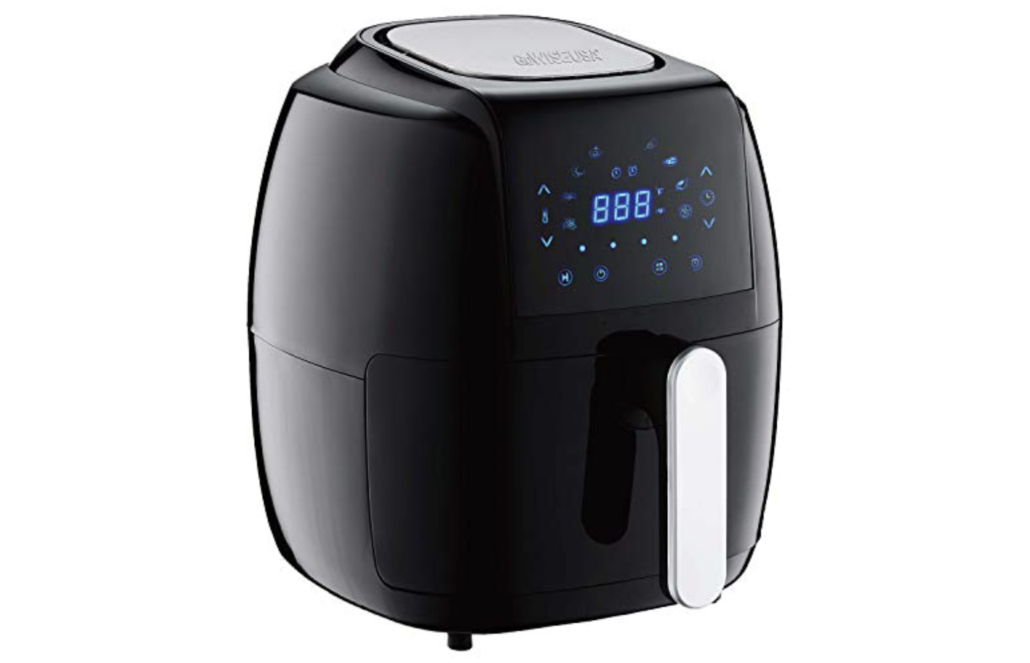 #8 Instant Vortex 6 Quart Air Fryer
We took out precooked frozen crispy wings to test. After a quick preheating and 15 minutes and one spin the wings are crispy on the outside, warm on the inside, and little to no mess in the basket. In addition to the beeps, the "add food" and "turn food over" prompts from the fryer also guide you in the right direction. If you're thinking about how to clean it, I'd say cleaning has become a pleasure thanks to this non-stick, dishwasher-safe air fryer basket and tray.
Why we love it:
Chips are ready in 20 minutes
Compared to other models, this model is significantly lighter
It's big enough to cook a whole small chicken in
Auto-programmed settings
Minimal setup time
When running, it is quiet
Take note:
Doesn't include useful automatic settings for recipes like chips
You may feel a strong plastic smell at first
The box does not contain a recipe bookletctical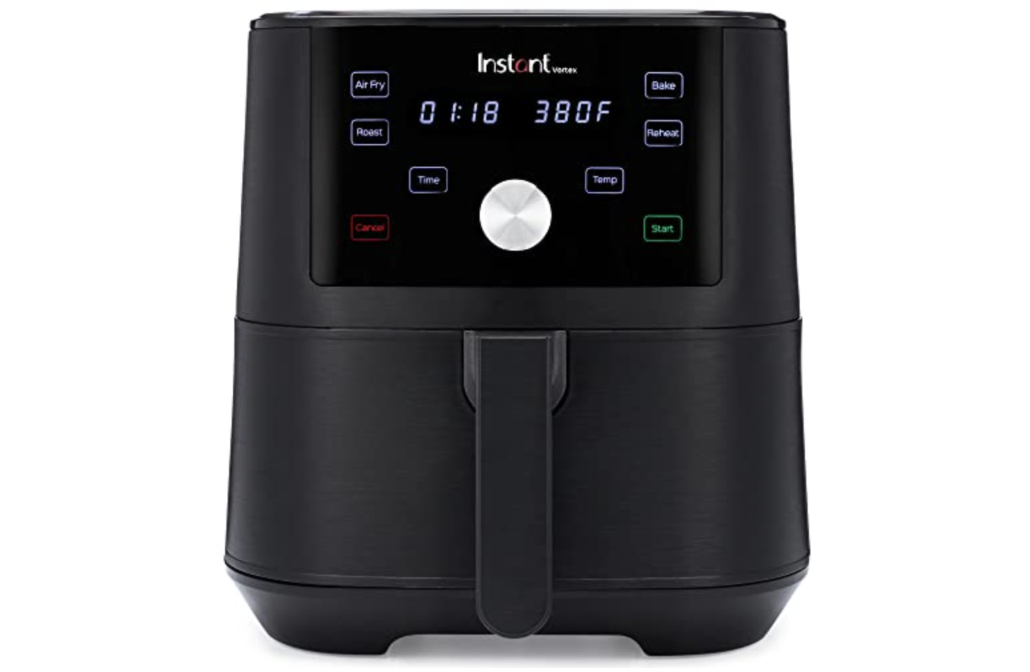 #13 Instant Vortex Plus 6-in-1 Air Fryer
Instant Pot is more than a simple air fryer. If you want a powerful air fryer with a dehydrate option, the Instant Vortex Plus is the air fryer for you. To test the dehydrating function, we placed apricot slices inside the Instant Vortex Plus. When the process was completed, we encountered dried apricots that looked like it was sun-dried from the grocery store. The nicest part is that you can see what's happening through the front window. This feature is great because you don't lose heat when you don't open the basket to check it out.
Why we love it:
Multifunctional with 6 basic cooking functions: air frying, broling, roasting, baking, dehydrating and reheating
OdorEase technology prevents unpleasant odors
With its transparent window, there is no need to pull the basket to see inside
Take note:
You may need more space on the counter
The non-stick feature may not be very long lastinge practical