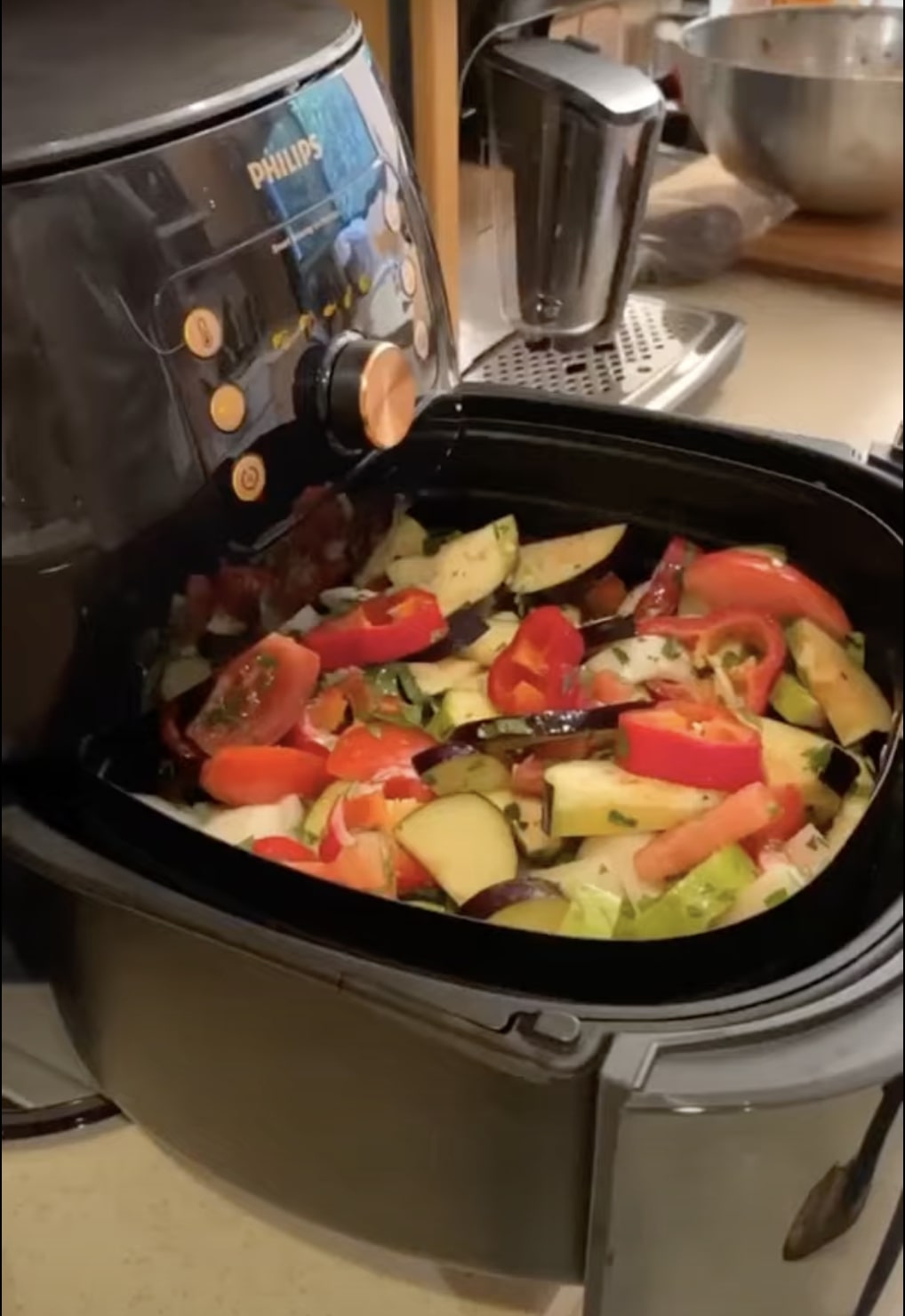 Yields
1 Serving
Difficulty
Beginner
Prep Time5 mins
Cook Time15 mins
Total Time20 mins
Mixed Fried Vegetables Philips Airfryer Smart Sensing XXL
If you haven't met yet, you should definitely meet Airfryers as soon as possible. You can cook healthy meals in minutes as well as minimum fat and maximum flavor. Today we are sharing the recipe for Mixed Fried Vegetables Philips Airfryer Smart Sensing XXL.
If you haven't bought an Air Fryer yet, you should definitely check out our Air Fryer Buying Guide.
Thanks to the Air Fryer technology, you can make delicious and difficult recipes in a very short time and with much less effort, using very little oil. One of these delicious and healthy recipes is Mixed Fried Vegetables.
If we were using a pan, our vegetables would not be cooked if we put very little oil, no one prefers to eat burnt vegetables. On the other hand, when we use too much fat, we will consume more fat with healthy foods and take in more calories than necessary. That's why using an Air Fryer for such recipes is much healthier, more economical, and easier...
In order for the vegetables not to lose their nutritional value, we should only cook them as long as necessary. Philips Air Fryer Smart Sensing XXL is our biggest helper in this regard. It recognizes the products we want to cook and automatically adjusts the time and degree of cooking. If it is not cooked enough or cooked quickly, it can shorten or extend the time without burning the products.
From the simplest recipe to the most difficult recipe, I definitely recommend you to buy an Air Fryer to benefit from Air Fryer technology and increase the fun and taste in the kitchen. Now let's move on to our healthy and so simple recipe.
If you're undecided about getting an Air Fryer, we've put together a review guide to help you out. We've reviewed all aspects of the 5 best-selling Air Fryer models on Amazon. Check out all the details about which Air Fryer model is more appropriate for you Air Fryer Buying Guide

Mixed Fried Vegetables Ingredients
Recipe source and video: Yağız İzgül